"753B" by Garden Leisure Spas. YOUR Price: $ 15,350
Product Details/Description:
The GL753 B combines style with substance, giving you all you want in a hot tub. It sits seven users and offers a cool down seat. Equipped with 53 gray & stainless steel jets, you can relax and enjoy the benefits of hydrotherapy. Two fountains, air and water controls, LED mood lighting and a two large foot jets provide the ultimate in luxury.
Acrylic Surface Color Choices
Silver Marble
Storm Clouds
Tuscan Sun
Skirting Color & Style Choices
Ash Gray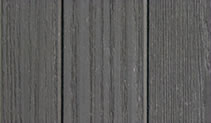 Cocoa Brown
Brown Wicker
Gray Stone
Brown Stone